Flood Repairs Downtown Peace River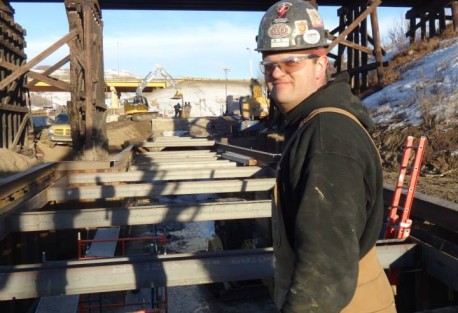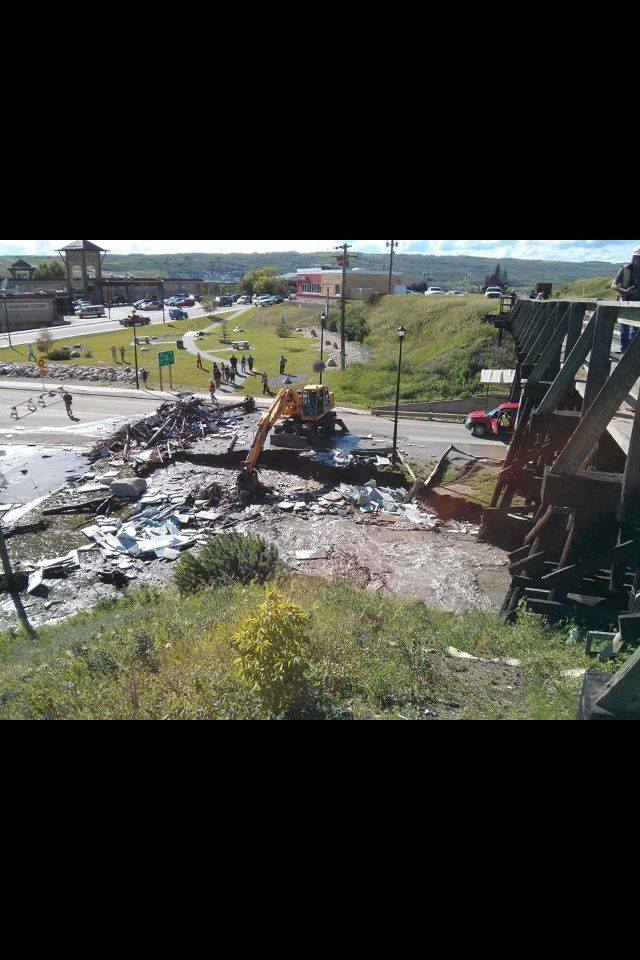 Pat's Creek runs through a culvert system under the town of Peace River, Alberta and into the Peace River itself. It has a long history of flooding. In late June of 2013, a blockage formed in the Pat's Creek culvert under the train bridge and Highway 2, due to runoff from heavy rains. Water was forced up onto the streets and partially flooded downtown Peace River once again, forcing evacuations and damaging buildings. Crews rushed to clear the blockage and drain the water.
In January 2014, Hell 'N' Back was contracted to complete the new steel structure as part of the repairs to the Pat's Creek culvert. This structural job had to be completed by a CWB (Canadian Welding Bureau) certified shop and welders, and as one of the few in the area we were able to take on the work and complete the repairs. Unfortunately, Pat's Creek did flood again in 2014, but due to a problem in a different area of the culvert system closer to Riverfront Park. The construction and repairs our crew did has held so far, with no further problems.
Watch a short video from the job site: Pat's Creek Repairs in Peace River
For the project photo album, visit Facebook