Making Giant Tigerlilies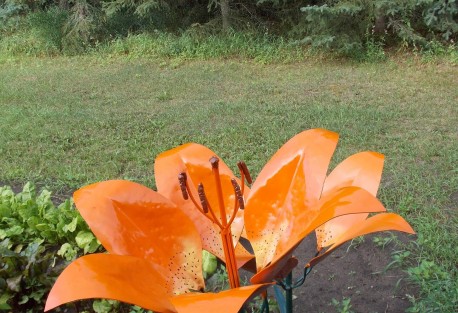 We first made two giant steel tigerlilies as a commission for a client. She wanted a special gift for her mother's garden. People loved them so much, now we are happy to offer them as a product. Each tigerlily is hand made from our original design, using forging techniques including forging the stamens, and heating and hand hammering each petal. The first pair were painted by our client, but our daughter Trinity is able to airbrush the tigerlilies for a long-lasting and beautifully vibrant paint job.
You can also watch a video of Doug forming the tigerlily petals.
To purchase, click on either of the following product listings from our webstore:
Giant Bare Steel Tigerlily
Giant Painted Tigerlily